Email Marketing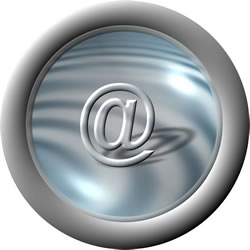 Rather then sell you, we'll let a customer tell you why to market via email...
Did you know?
Consumers who buy products advertised in e-mails spend 138% more online than peers who don't buy through e-mail. In addition, 29% of all online consumers buy impulsively immediately following an offer, rather than waiting. —Forrester Research

E-mail delivers the highest ROI by an eye-popping margin: a whopping $57.25 for every dollar spent on it in 2005. —Direct Marketing Association
"Carr Knowledge takes a cutting edge and fast forward approach to an industry caught behind the times. With detailed results and conversion rates (up to 89%) we never dreamed of, CK delivers a well rounded campaign using specific radio placement, national syndicated television spots, email marketing and customer loyalty programs geared directly towards our customers in a very affordable budget." that according to 30 year restaurateur Duke Moscrip, owner/operator of Duke's Chowder House restaurants and with Carr Knowledge for more than eight years.
"E-mail is very inexpensive," he says. "We send to an audience that knows us versus an audience that has no affiliation, and we get a higher response." In years past Duke has spent a small fortune on snail-mail promotions. Today, "Duke's Email Club" answers his promo-prayers by not only bringing customers into his four Seattle Chowder House locations, but by encouraging their repeat business.
Carr Knowledge helped to pioneer email marketing & loyalty programs for business beginning in 1998 when Rich Carr (Carr Knowledge President and Co-founder) was employed by Paul Allen's (Microsoft) at Rose City Radio in the late 1990's. Email Marketing & Loyalty programs are now incredibly popular and easy to implement on your existing website with minimal expense and maximum return.
"We get an 'open rate' of more than 50 percent," said Duke, describing the number of club members who view his monthly missives. Talk about repeat business! Clearly, the proof is in the chowder. "To get that same response with direct mail we would need to send six mailings of 50,000 pieces at $20,000 to $25,000 per mailing."