Audiobook Voice Artist Rich Carr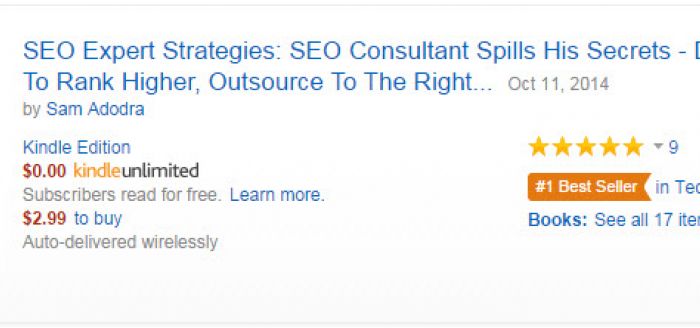 Carr Knowledge Interactive Marketing & Advertising's CEO Rich Carr is also an accomplished voicework artist and is the voice behind hundreds of radio commercials, institutional videos, presentations and audiobooks.
Carr's latest release is SEO Expert Strategies, written by global SEO sensation Sam Adodra of the United Kingdom. The 10-Chapter 'must read' is available now on Amazon and comes with a FREE Cheat Sheet as well as the audiobook. The book teaches you how to optimise your website, rank higher in Google and acquire more targeted traffic. Once you learn these strategies you can apply them for your own website or for a client's website.