Responsive Website Design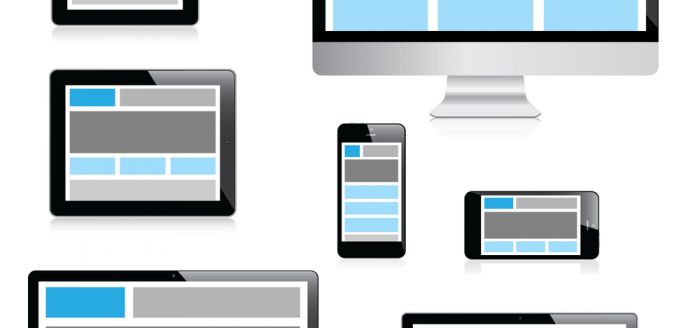 The major shift in the consumption habits of audiences in online media has forced business to deliver consumers what they want, when they want, and how they want.
Specifically, mobile phones and tablets have become the preferred access point to online media. However, your website seems to be ignoring that fact and you'll die a slow death if you keep looking the other way. A change in your website's construction is needed to make this experience possible. This is a cultural shift and not merely 'the next cool thing'. Ignore this and you're the problem with online conversions for your company. You don't want to be that.
Responsive web design (RWD) is a web design approach aimed at crafting sites to provide an optimal viewing experience—easy reading and navigation with a minimum of resizing, panning, and scrolling—across a wide range of devices (from desktop computer monitors to mobile phones).
Think about the above sentence and what that would mean to a consumer of your website. Are they having the 'optimum' experience? If you've never experienced this optimum experience before, click on Carr Knowledge Interactive Marketing, and you'll understand why Mashable called 2013 "The Year of Responsive Web Design".
"Responsive Web Design forces prioritized communication. As the screen gets smaller, the design goes more minimal, making superfluous elements disappear." said Carr Knowledge Interactive Marketing President & CEO Rich Carr. "It cuts clutter without cutting design."
The digital age is here to stay, and we must adapt in order to compete. The growth of smart-phones, tablets(let's be honest, iPad), and netbooks is increasing every year. While moving into the so called "post-PC era," the job of a modern web designer is getting tad more difficult. Currently, Responsive Website Design is the talk of the neighborhood and agencies like Carr Knowledge and others are leading the way.
Companies like Starbucks & Grey Goose, the famous food site Food Sense, others who understand this experience are flocking to responsive design because it streamlines website content delivery, so that only the most important information is served to the end user. In conjunction with adaptive screen resolution, the mobile browsing experience is greatly improved.
"Since the last quarter of 2012 everything we deliver online is responsive in design." added Carr. "In addition to the user experience, our client SEO results surged as search engines like Google & BING prefer responsive design."
Rather than having to spider several versions of a website for Search Engine Optimization purposes, a website designed responsive serves up one version of the site…something Search Engines reward with higher rankings. Google even blogged about it. Google will still render web pages that are less responsive, but the answer is clear – Responsive design is the most powerful and future-forward way to capture customers on mobile. Referring to marketing's main task of 'engaging the customer',
Added Carr, "Mobile is in hyper-growth and acceptability, especially with emerging consumers and higher income demographics. Why would any company not want their company to assure each visitor of the best possible experience regardless of their preferred online engagement? As soon as the right person in that company recognizes that value, they call."
As Carr mentioned, mobile access to all online properties is growing amazingly fast…about to pass PC access to the internet this year. With 'search' and 'experience' this means the mobile optimized websites will have a place amongst the top rankings when the search is conducted from the mobile. So when a visitor clicks for your website on his mobile, then due to the web responsive design techniques implemented on the website, it will have the website easily accessible on mobile and content adjusts automatically to give an enhanced readability. This way a business does not anymore have to miss out on its visitor. In addition to it a responsive web design, you can drastically decrease a website's bounce rate.